Alexandra Vexx Bio
Name
: Alexandra Vexx
Aka
:
Ethnicity
: White
Official site
:
See More of Alexandra on UK-Tgirls.com
Biography
: "Hai, My name is Alexandra Vexx the typical German T-Girl. Not that typical to be honest. I'm crazy... I'm 23 years old and a hardcore metal fan. I leave out no concerts and no parties. My favorite bands are: Lamb of God, Eskimo Callboy and Heaven Shall Burm, just as example My taste in music is not the ony thing hardcore I'm interested in. My kinks include BDSM, Choking, Blood and Petplay among other things. I'm the born dominatrix (most of the time) with years of experience and because I'm German I take it way too serious. I can be nice though. Be the hand that feeds me and I wont bite...much. I'm easy to handle, if you stay cuffed and gagged I wont be too hard on you. Scared? Don't be, I can also be a little sub if you like, just treat me like a princess. Interested? Stay around then and find out what side you will get to see of me. Until then, Liebe Gruesse aus dem Vaterland. <3 "
Sexual Orientation
: Bi-Sexual
City
: London
State
: UK
Models Content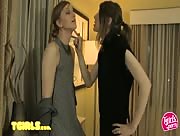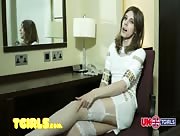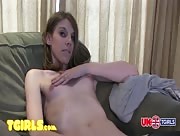 About TGirls.com, the hottest shemale porn tube site in the world!
Tgirls.com is a video site dedicated to bringing you the hottest shemale porn videos from across the Internet. Our insider access to the most popular transsexual websites grants you sneak peeks at the latest shemale videos and the most popular TS models. We are always updating the site and adding new videos daily. We feature everything from Japanese newhalf, Thai ladyboys, Brazilian Transsexuals, Black shemales, North-American shemales, and every other combination in between!
Every video uploaded, if not deleted upon review (we delete illegal content such as child porn, bestiality videos), is shown on our indexes three days after uploading.
Our pages (everything that you see hosted on www.tgirls.com) contain absolutely no spyware/adware/trojan/etc. There is no charge (no hidden charges either) for viewing our videos.